Name: Two Fast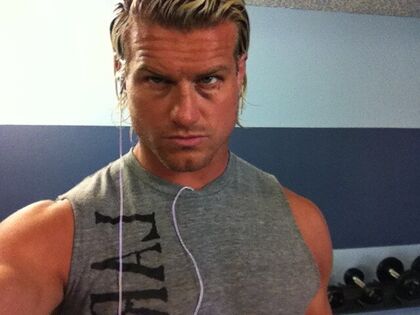 Alter: Cassidy Monroe
Player: NPC
Created:
Motivation:Merc w/Morals
Occupation: Assassin
Height: 6'0
Weight: 210lbs
Hair:Blond
Eyes: Bluegreen
Build:fit/toned
Personality: exhuberant
Race: Caucasian
Gender: Male
Bloodtype: strange
Orientation: Is kinky an orientation?
Handedness:Both
Nationality: English
Date of Birth: Classified
Place of Origin: London England
Group Affiliation: Former Circus/Guild
Base of Operations: varies
Legal Status: Oh so wanted
Marital Status: Single
Romantic Interest:Zap, but any does in a pinch
Marriage Date:
Known Relatives; Classified
Attributes:
Edit
DEX: 11 STR: 7 BOD: 8
INT: 7 WIL: 11 MIN: 7
INF: 7 AUR: 7     SPI: 7
Initiative: 40 (44)
Wealth:9 HP:
Split: 2 (APs don't Reduce, adds 2 APs to SS per)
Telepathy: 1 (Unlimited range, splits only, always on) 
Superspeed: 11* (15)
Cling: 7*
Systematic Antidote: 8*
Dispersal: 11* (Fatiguing)
Martial Artist: 11*
Acrobatics: 11*
Weaponry: 11*
Military Science: 7*
Thief: 11*
Artist: 7* (Dancer, Actor)
Gadgetry: 7*
Vehicles: 11*
ADVANTAGES
Edit
Ambidex, Lightning Reflexes, Sharp Eye, Scholar: Team attacks, Bo Fighting, Narcotics and their Sale
Scholar: Spanish, Danish, Chek, 
Bo Staff: [Body]: 16  AV: 7  EV: 9  Split: 2 (no reduce)
Shrinking: 8, Claws: 8, Stretching 3
DISADVANTAGES
Edit
Arch enemy x4, Mistrust, Secret Id, Serious Hunted, Serious Fear: Necromancers, Serious Fear: Losing Splits, Serious Attraction: Hard Drugs, Cata Fear: Getting addicted Again, Minor Psych: Circus Brainwashing, Minor Hatred: Mane, Minor Attaction: Cynthia Landia-Morgan Serious Hatred: Caleb Morgan (Homewrecker), Unluck, Cata Attraction: Doing it right this time!
Ad blocker interference detected!
Wikia is a free-to-use site that makes money from advertising. We have a modified experience for viewers using ad blockers

Wikia is not accessible if you've made further modifications. Remove the custom ad blocker rule(s) and the page will load as expected.