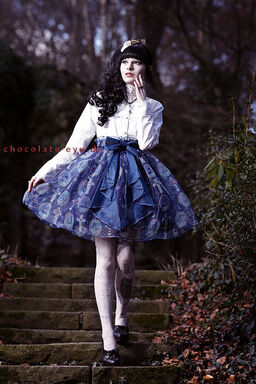 Frillman
Name:
Alter: Amelia O'Donnell
Player: Kennidee
Created: 7/3/15
Dex:7 Str:11 Body:10
Int:9 Will:10 Mind:9
Inf:9 Aura:9 Spirit:9
Init:25 Wealth:14
POWERS
Chameleon(No Clothing)7*
Sonic Beam:11*
Super Ventril: 11*(SB)
Vampirism(no Range) 10* *
Water Freedom: 11
Invulnerability: (a3tP)10*
Hypnotism(audible):9*
Broadcast Empathy:(audible)9*
Comprehend Languages:9*
Iron Will: 10*
Sonar: 9*
SKILLS
Artist:9*
Charisma:9*
Thief:(Stealth)7*
Military Science(Track,Dang Rec)9*
Weaponry:(Melee,Firearms)8
Advantages:
Attractive, Longevity, Gift of Gab, Conniseur, Rich Family/Friends
Iron Nerves, Scholar: Opera, Seduction, Disguise
Misc: Resistant to Darkstone *1/2 effect/range*, No need to breath
Disadvantages:
Cata Attraction: Attractive Platinum Blonde Women, 
Serious Hunted: Sirens, Traumatic Flashbacks, Nightmares,
Mistrust, Secret Id: Minor Attract: Oceans, Serious Fear: Blood
Dark Secret: Creation and Heritage, Minor Fear: Baying Hounds, 
Mistaken for Nikoli's Childer, Misc Flaw: Machine Blitz *unluck w/tech*
Fatal vulnerability: Sunlight Bad Mkay.
Ad blocker interference detected!
Wikia is a free-to-use site that makes money from advertising. We have a modified experience for viewers using ad blockers

Wikia is not accessible if you've made further modifications. Remove the custom ad blocker rule(s) and the page will load as expected.