Name:                 
Alter: Carter Hancock
Player: DJ            Created: Sept 23, 2015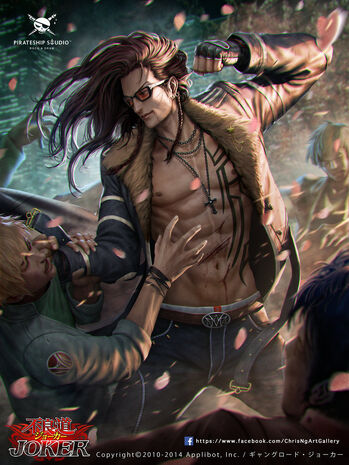 Motivation:Thrill of Adventure        
Gender: Male
Height: 6'4"                
Weight: 235lbs
Hair: Reddishblack            
Eyes: Bright green
Build: Lanky/ripped            
Disposition: Curious and cheerful
Bloodtype: AB-                
Orientation: Hetero
DoB:                     
Place of Birth: Detroit, Michigan
Group Affiliation:            
Base of Operations:
ATTRIBUTES
Edit

Dex: 10            
Str: 10            
Body: 9
Int: 7            
Will: 11        
Mind: 7
Inf: 7            
Aura: 5            
Spir:9
Initiative: 40 (   )            
Wealth:

Superspeed: 10* 
OmniArm(limited) 10*
Cling: 10* 
Martial Artist: 10*
Power Reserve:10*(feed, dex/str)
Precog: 14**(sub control)
Danger Sense: 7* (raps add to init)
Weaponry: (Melee) 10*

Acrobatics: 10*
Artist:(dancer/actor)7*
Thief:(stealth/soh)10*
Charisma: (Intimidation) 7*
ADVANTAGES
Edit

Ambidex,
Attractive,
Lt. Reflexes,
Sharp Eye,
Prof RoL,
Scholar: Impromptu Weapons,
Dodging,
Reflex Reaction: Protecting pretty girls who are friends,
Gift of Gab,
Misc: Cannot be target of detection powers and effects or powers that discern personal information.
DISADVANTAGES
Edit

Mistrust,
Arch Enemy x4,
Public ID,
Traumatic Flashbacks.
Guilt,
Cata Mannerism: Easily distracted. 
Innocent
Misc: Cannot under any circumstances purposely hurt friends
-2cs vs telepathy, mind probe and memory manip.
Serious Attraction: Attractive Professional/Business Women
Serious Psyche: Limited Autistic tendency
Serious Attraction: Quiet cute weird girls.
Ad blocker interference detected!
Wikia is a free-to-use site that makes money from advertising. We have a modified experience for viewers using ad blockers

Wikia is not accessible if you've made further modifications. Remove the custom ad blocker rule(s) and the page will load as expected.