Name: Bethany DeVonet
Alters: None
Character Type: Werewolf Kinfolk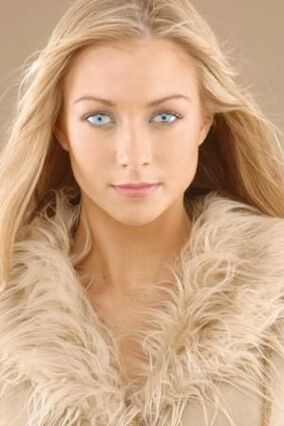 Motivation: Power Lust
Occupation: Business Owner: "The Elite" Club
Place of Business: "The Elite" Clubs in Kansas City, Dallas, Paris and London.
Legal Status: US Citizen
Wealth: 15
Savings: 1 M
Height: 5' 6"
Weight: 120
Hair: platnum blonde (yes its natural)
Eyes: saphire blue
Build: willowy
Disposition: proper flirtatious lady (in public anyway)
Bloodtype: O +
Place of Birth: Paris, France
Date of Birth: January 24, 1980
Group Affiliation: None
Base of Operations: France
Race: caucasian
Marital Status: single
Marriage Date: n/a
Known Relatives: Stefano (step-brother), Mathew DeVonet (father)
Romantic Interest: Dead on... and fiance Sebastian
Sexual Orientation: Bisexual
Handedness: Right

Attributes:
Dextarity: 9
Strength: 5
Body: 7
Intelegence: 9
Will: 7
Mind: 7
Influence: 13
Aura: 13
Spirit: 5

Inititive: 33
Powers
None


Skills:
Acrobatics: (Gymnastics): 9
Artist: (Actor): 13
Charisma: 13
Detective (clue analysis): 9
Martial Arts: 9
Medicine (first aid): 9
Scientist: 9
Vehicles (all but space): 9


Advantages:
Attractive
Connoisseur
Gift of Gab
Headquarters: Expansive
Intensive Training
Leadership
Popularity
Powerful Connection: High (Shipping)
Rich Friends/Family
Scholar: Finance


Disadvantage:
Arch Enemy x4
Authority Figure
Guilt
Catastrophic Irrational Attraction (powerful people)
Mistrust
Public Identity
Catastrophic Psychological Instability (Obesesion)
Dark Secret (drug addict)
Cat Irrational Attraction (Cocaine and X)
Cat Irrational Attraction (Being perfect)
Cat Irrational Hatred (those who stain her reputation)
Ad blocker interference detected!
Wikia is a free-to-use site that makes money from advertising. We have a modified experience for viewers using ad blockers

Wikia is not accessible if you've made further modifications. Remove the custom ad blocker rule(s) and the page will load as expected.